is the founder and producer of Nazmo Dance Collective. Danielle has presented and performed work at Lincoln Center, with the New World Symphony, for Art Basel Miami, Gibney Dance Center, Center for Performance Research, Triskelion Arts, the HATCH presenting series, Harlem Repertory Theater, West End Theater, the Rift Blackbox Theater, and Little Haiti Cultural Center. Danielle's dance films have been presented at several film festivals including, Dance on Camera in Lincoln Center, Cucalorus, ScreenDance Miami, YoFi Fest, and New York Short Film Festival. In 2016 she was invited to the Doug Varone Devices choreographic mentorship program. She received her BS in Dance and English from Northwestern University where she worked with prominent Chicago artists such as Billy Seigenfeld and The Jump Rhythm Jazz Project, Molly Shanahan/Mad Shak, Annie Bessera and Striding Lion, and Jeff Hancock. She has performed at Jacob's Pillow and worked with Chet Walker, Bill Hastings and Dana Moore.
is a Brooklyn-based dancer and performing artist originally from Peabody, MA. She graduated summa cum laude from Connecticut College with BA degrees in Dance and Biological Sciences. At Conn, she had the opportunity to work with many prominent artists, performing in works by David Dorfman, Doug Varone, Abraham.In.Motion, Lisa Race, Ori Flomin, Nicholas Leichter, Heidi Henderson, Shawn Hove, and Shani Collins-Achille. She has shown her own work at American College Dance Festival in Providence, the Art Cafe, and Gibney Dance. Emily has performed with KAKE Dance at the Center for Performance Research and at Jennifer Muller/the Works Studio, and with Mindy Toro and Dancers at Eden's Expressway, Arts on Site, Old First Reformed Church in Brooklyn, and throughout many gardens and parks of Brooklyn.
Born and raised in the United Kingdom, Danielle Atkinson studied her BA(Hons) Contemporary Dance degree in Newcastle Upon Tyne, graduation in June 2012. While in Newcastle she worked with Lo Giudice Dance, Appetite Dance, and Shaun Boyle & Artists, having the opportunity to perform regionally and nationally in festivals and full length works. Danielle came to New York in September to study on the Limon Professional Studies Program. Whilst her time in New York Danielle has had the opportunity of performing with great companies including; Dance Visions NY, Azul Dance Theatre, Humanistic Dance, I KADA Contemporary Dance Company and The Wolfe Project.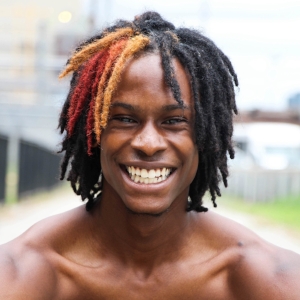 has been a collaborating dancer with Nazmo Dance Collective since 2015. He was born and raised in Media Pennsylvania. He started his dance training at the age of eight with a focus in Ballet and Contemporary dance. He trained at the Philadelphia Ballet School, Broadway Bound Dance Academy and Point Park University. He is a graduate of the Peridance Capezio Certificate Program. Xavier has worked for Kristen Sudekis, Janie Rosario Dance Company, De Funes Dance, and can be seen on SYTYCD Academy Intro and Newsies at the Media Theater.
originally from Philadelphia, graduated Summa Cum Laude from the University of South Florida, with a Bachelor of Fine Arts in dance and a minor is Psychology. She has performed repertoire by distinguished artists Bill T. Jones, Doug Varone and Talley Beatty. Casson's desire for internationally diverse, artistic endeavors has taken her across the globe to perform and teach. Since 2013, she has been working as an international dance trainer with MindLeaps to Bosnia-Herzegovina and Rwanda. Most recently she performed at the Ubumuntu Arts Festival in Kigali, Rwanda. Caitlyn has performed nationally with Eleone Dance Theatre, Balasole Dance Company and DamageDance Companies. Currently, Caitlyn is based in NYC and dancing with Ariel Rivka Dance, Dance Entropy and Matthew Westerby Company. She is very excited for her first season with Nazmo Dance Collective.
began her dance training at a young age in New Mexico, moved to Miami in 2006, and graduated from New World School of the Arts in 2010 with Summa Cum Laude honors in dance performance. Katie has worked and performed in original works by David Dorfman, Walter Kennedy, Larry Keigwin, Fernando Calzadilla, CircX, and Natasha Tsakos. As an active artist in the Miami community, she has choreographed and performed commissioned site-specific works for the Miami Lotus House Womens' Shelter, the Mobile Micro Theater,and Knight Foundation-funded audience-interactive project "On Board" for Art Basel 2014.